Cheering someone up is no small task. Whether they're dealing with the death of a friend or family member, just went through a breakup or divorce, are working through a nasty bout of anxiety or depression, or are just really, really exhausted by the world today, when a loved one is going through a tough time, it's hard to know what to do or say to make things better for them.
While finding the perfect gift for a friend going through a tough time isn't going to pull them completely out of the depths of their despair, knowing that you care enough to surprise them with something thoughtful, comforting or just downright silly will remind them that they're not alone.
If you need some ideas for gifts to cheer someone up, we've found 12 thoughtful ones for people who are really going through some sh*t.
And FYI, HuffPost may receive a share from purchases made via links on this page.
This middle finger patch, for the year that deserve an "eff you."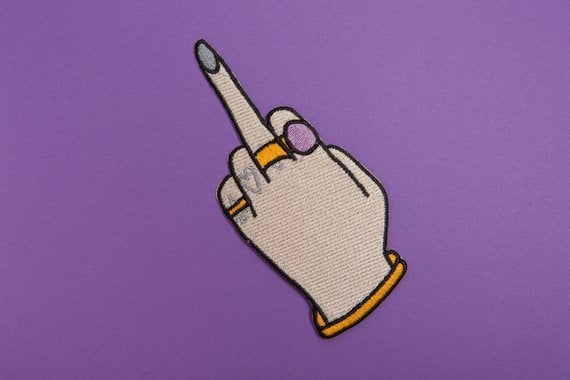 Etsy / ExtremeLargeness
Sometimes, being there for someone means letting them be pissed off. Help them feel their feelings and flash their frustration with
, the perfect "eff you" to a sh*tty year.
CBD oil, to chill out.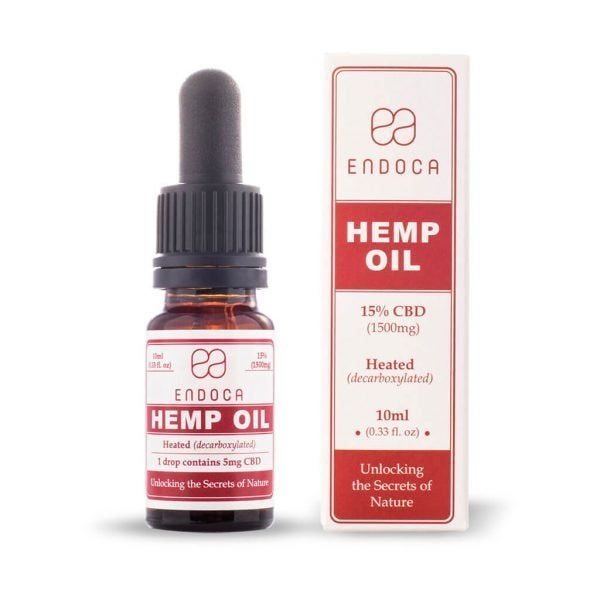 Endoca
A plant, to brighten up their space.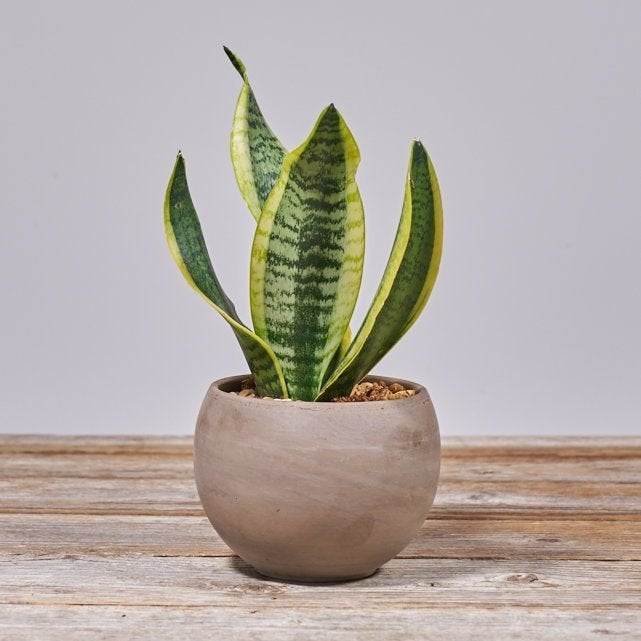 Bouqs
Plants make people happy. That's because being out in nature, and greenery in general, makes us
, calmer, more productive and more relaxed. It can also help soothe a troubled mind, but strolling through the park isn't exactly easy to do during the winter months. Help brighten up a friend's space and give them some greenery to care for instead. with You can even
gift them one that's already potted or that requires little maintenance
, perfect for small spaces.
A weighted blanket, to help them sleep better.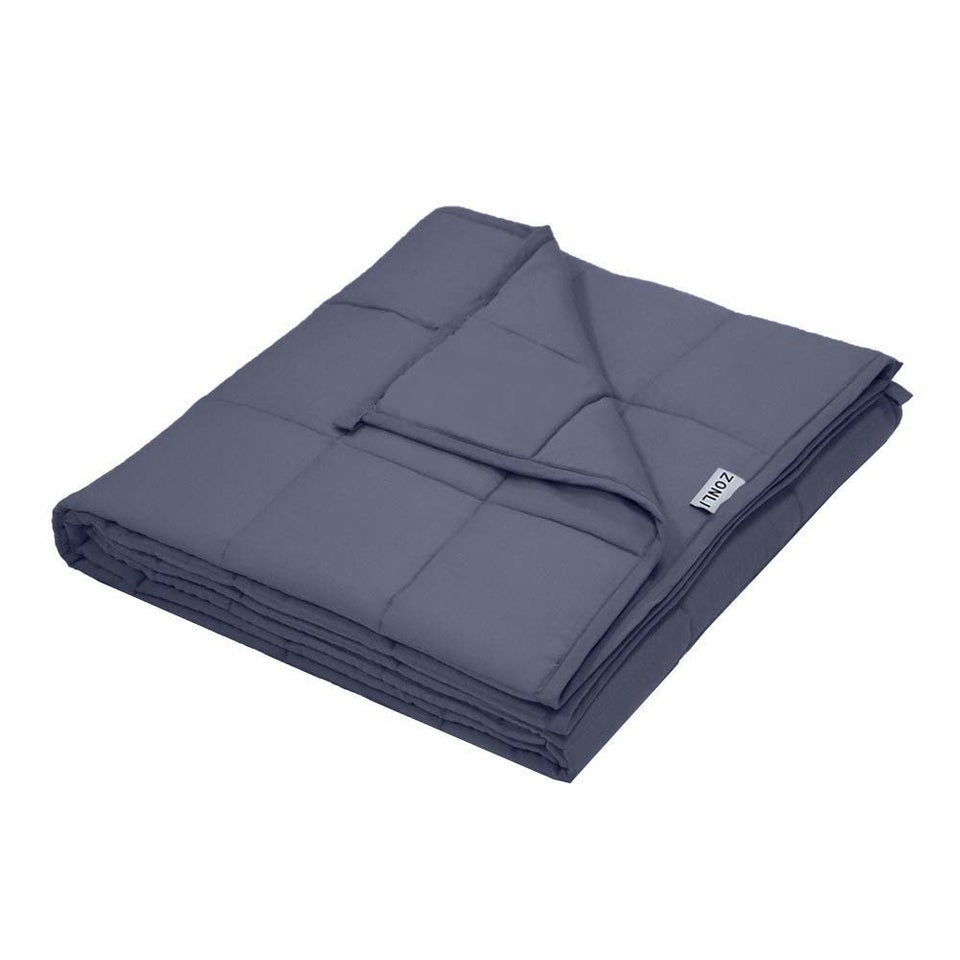 Amazon
Weighted blankets have been used for years in occupational therapy (particularly for kids with autism), but they've hit the mainstream in recent years for their ability to ease anxiety, reduce stress and help insomniacs snag better sleep.
This weighted blanket on Amazon
has a 4.4-star rating and several positive reviews, making it a promising purchase
for your anxious friends and family members
.
A pillow with their pet's face on it.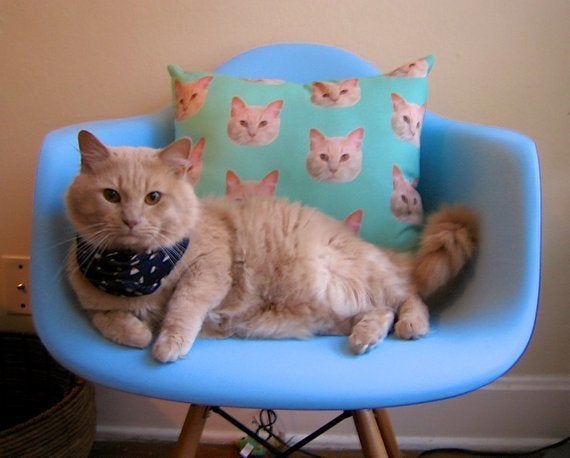 Etsy / savethedaisies
A home-cooked meal, when they need it most.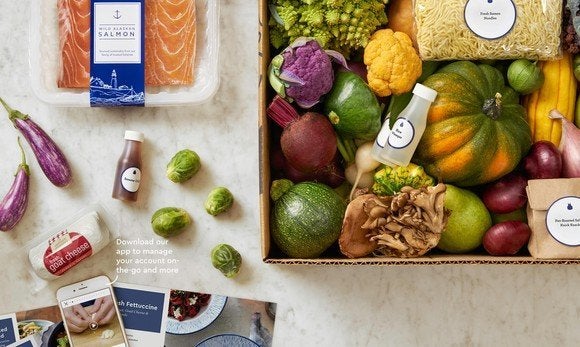 Motley Fool
When you're feeling down, remember to eat well (or at all) isn't your top priority. Help nourish your friend's heart and soul by whipping up home cooked meals
with ingredients delivered right to their door
. They can lounge while you prepare a healthy feast for the two of you. Leave them with a clean kitchen, a full belly and a big bear hug.
A card that says the words you can't.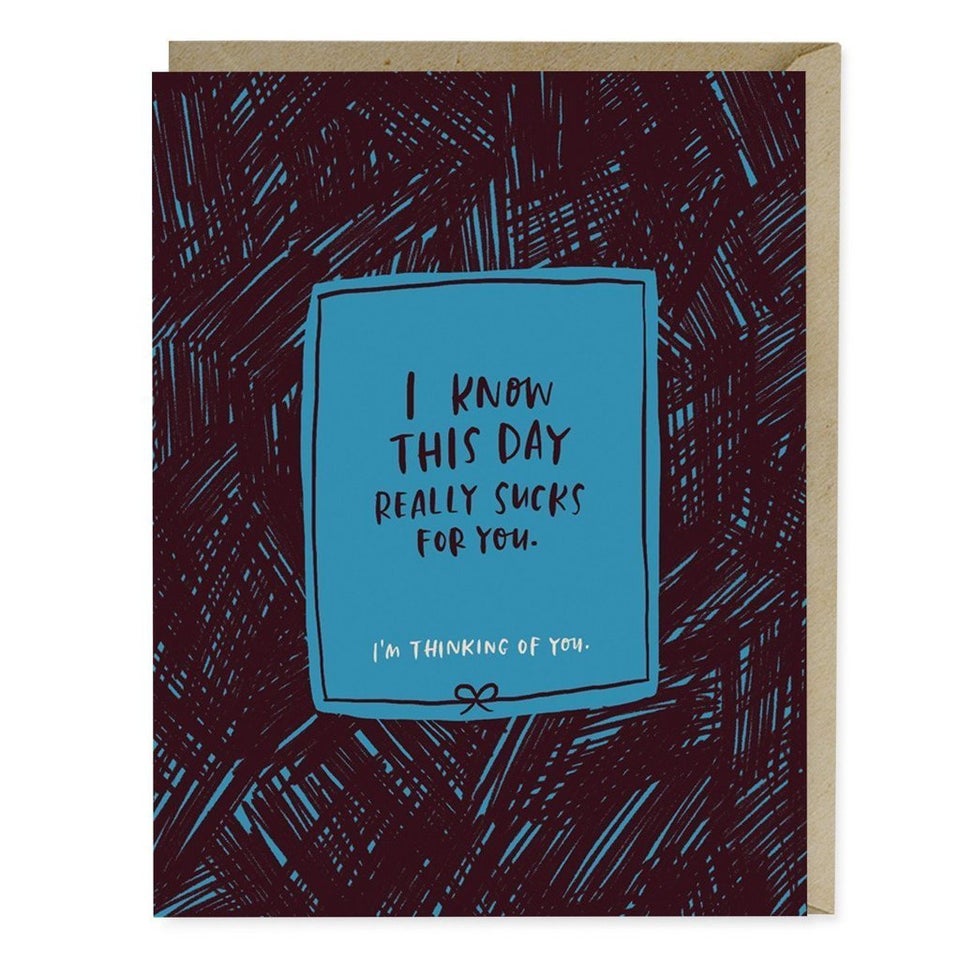 Emily McDowell
The sympathy card industry is a bit sloshy, which is why artist
Emily McDowell's relatable empathy cards
are so genius. They're inscribed with messages like "I know this day really sucks for you," and "You're not a burden, you're a human." They're honest, funny and actually get to the heart of what it's like to go through a rough time — none of that "Everything happens for a reason" nonsense most people peddle during hard times.
A cheese platter fit for a goddess.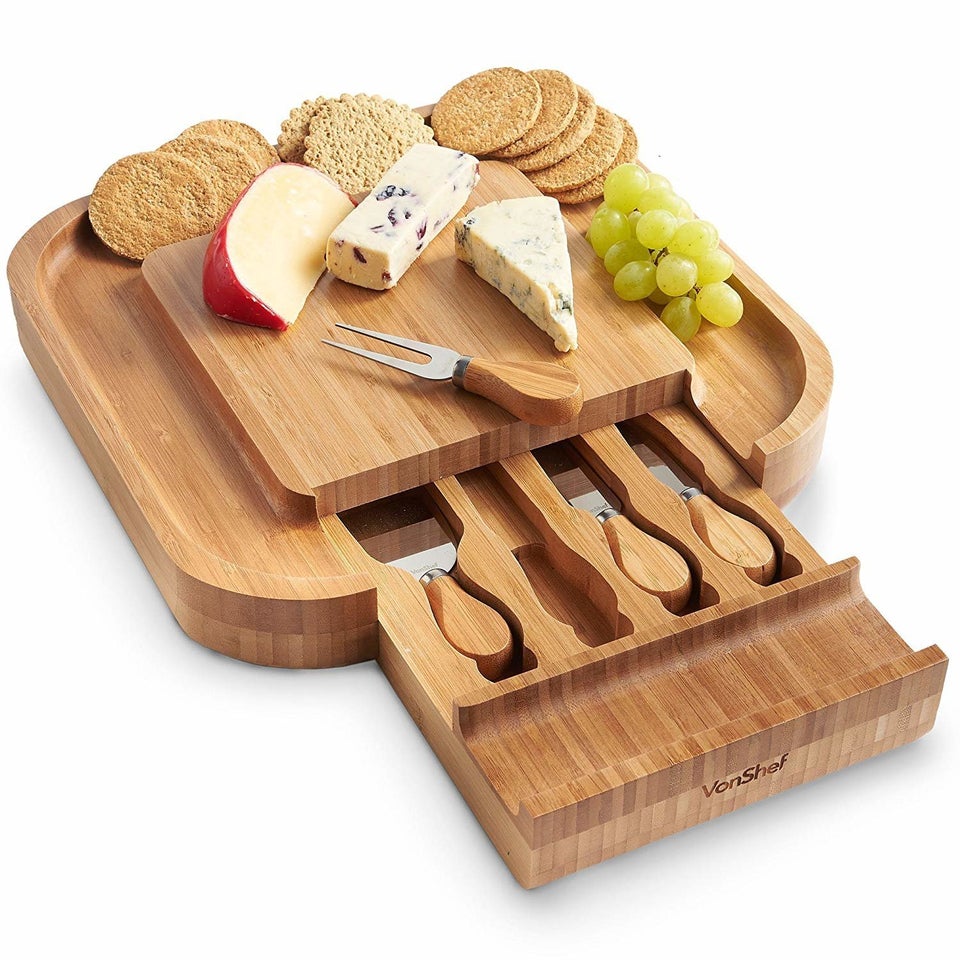 Amazon
If there's one sight that can cheer up anyone, it's seeing your BFF at the door holding an overflowing plate of cheese. Head to the fancy cheese section of your local grocery store and plate up
an Insta-worthy cheese platter
with an assortment of cheeses, meats, fruits and crackers like you're trying to impress the queen. Bonus points if you show up with their favorite movies to watch while chowing down.
A subscription box filled with something they love.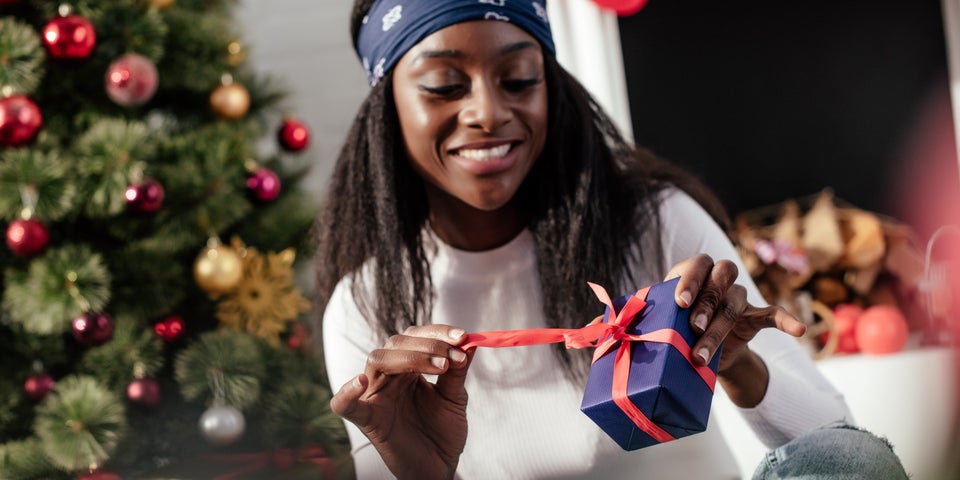 LightFieldStudios via Getty Images
A sampling of fruity teas.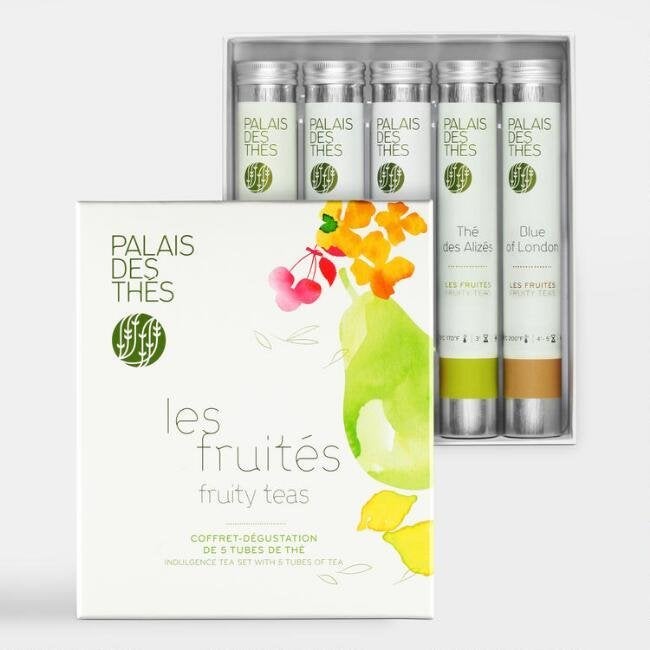 World Market
A ticket to their favorite theme park.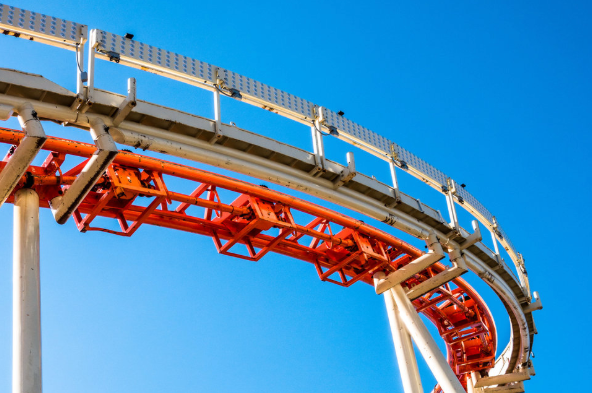 FooTToo via Getty Images
Screaming can be the best medicine, and nothing makes you scream louder than that first terrifying drop on a roller coaster.
, be it Six Flags, Disney, Knott's Berry Farm or Universal, snatch up two tickets and offer to drive you friend. There's nothing like an adrenaline rush to help distract from your troubles.
A gift set from LUSH.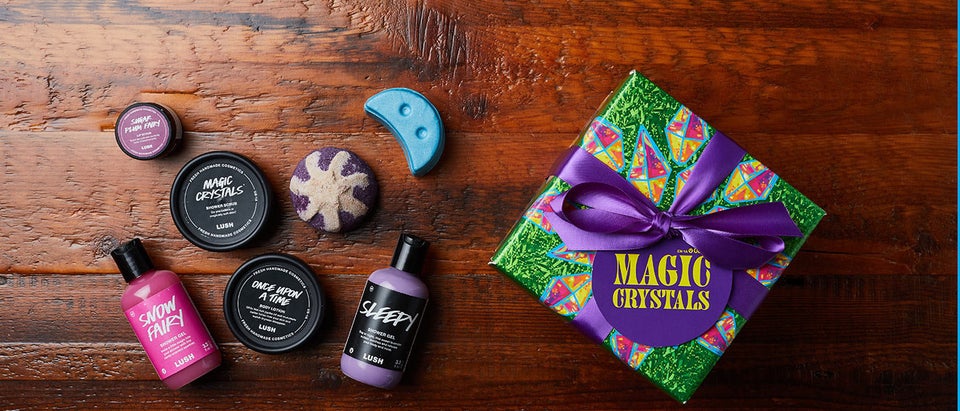 LUSH
LUSH bath products are just that — lush. Pull together
to help your pal pamper and primp the blues away with a wide assortment of bath bombs, body scrubs, hair care products and more.