Heading into the beauty aisle to check some names off your holiday gift list can be intimidating. There are so many products to choose from and it may seem impossible to figure out which items are actually worth spending your cash on.
But that's where we come in. As editors, testing beauty products is part of our job ― it helps us help you buy better.
This year, to make your holiday gifting a little easier ― and to take some of the guesswork out of your shopping trips ― we've rounded up a few of the beauty products we just couldn't get enough of this year.
From a go-to mascara to a long-lasting foundation and highly pigmented lipsticks, these are the products we turned to day after day in 2018, and if we're being honest, we really don't want to live without them.
Check them out for yourself:
Bite Beauty Amuse Bouche Lipstick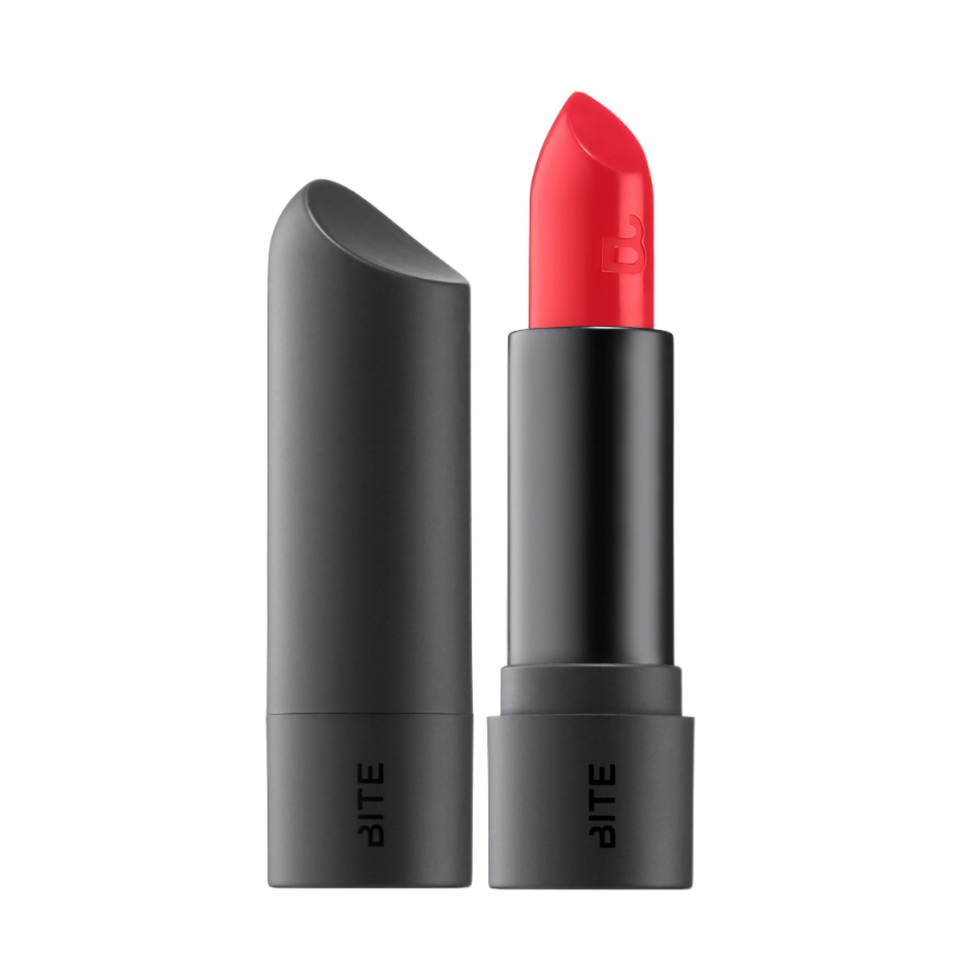 Sephora
"Bite Beauty's 'Spice Things Up' collection featured plenty of great reds, but my absolute favorite was the bright orange-red Saffron Fire (seen here). It's the perfect bright shade to complement a summer glow, but it looks just as great with a cozy sweater in the winter."
— Julia Brucculieri, reporter, Beauty and Style
//
Get the Bite Beauty Amuse Bouche lipstick, available in eight shades, for $26
Kat Von D Tattoo Liner and Lock-It Foundation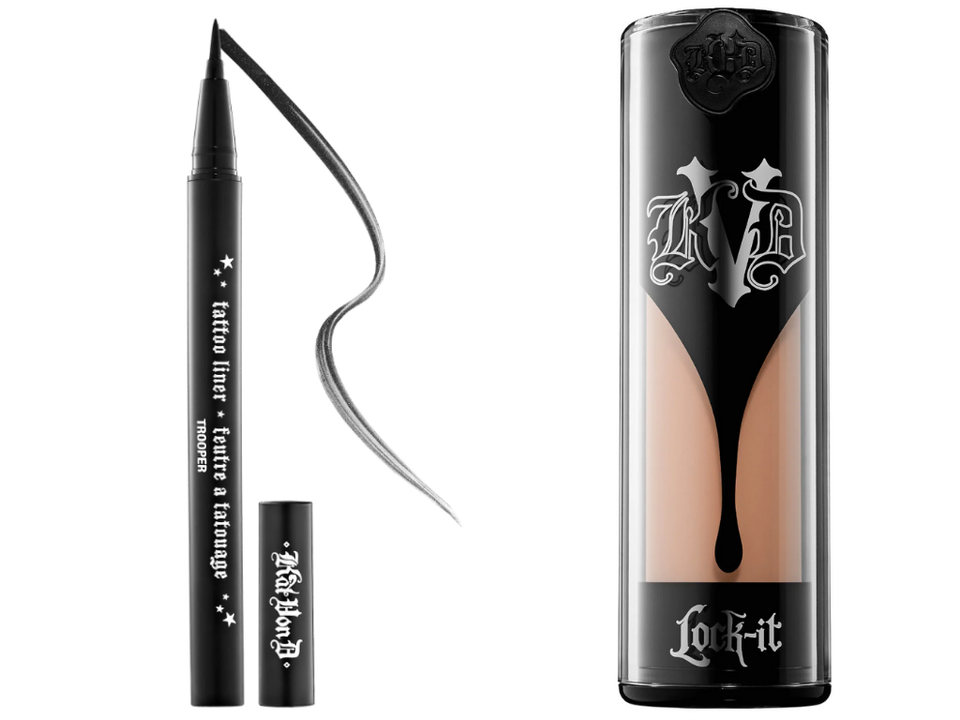 Sephora
"If you spend a lot of time with kids — or if you rub your face up against someone repeatedly, for whatever reason — you know how easily your makeup can smudge all over your face. But this liquid eyeliner and foundation (which comes in a ton of shades) will NOT budge, no matter how many times a toddler uses you as a jungle gym. And you won't have to worry about hugging someone who's wearing a gorgeous white sweater — you won't leave any makeup behind on their shoulder." —
Kristen Aiken, senior editor, Food and Style // Get the Kat Von D Tattoo eyeliner, available in two shades, for $20 and Lock-It foundation, available in 30 shades, for $35
Tarte Amazonian Clay 12-Hour Blush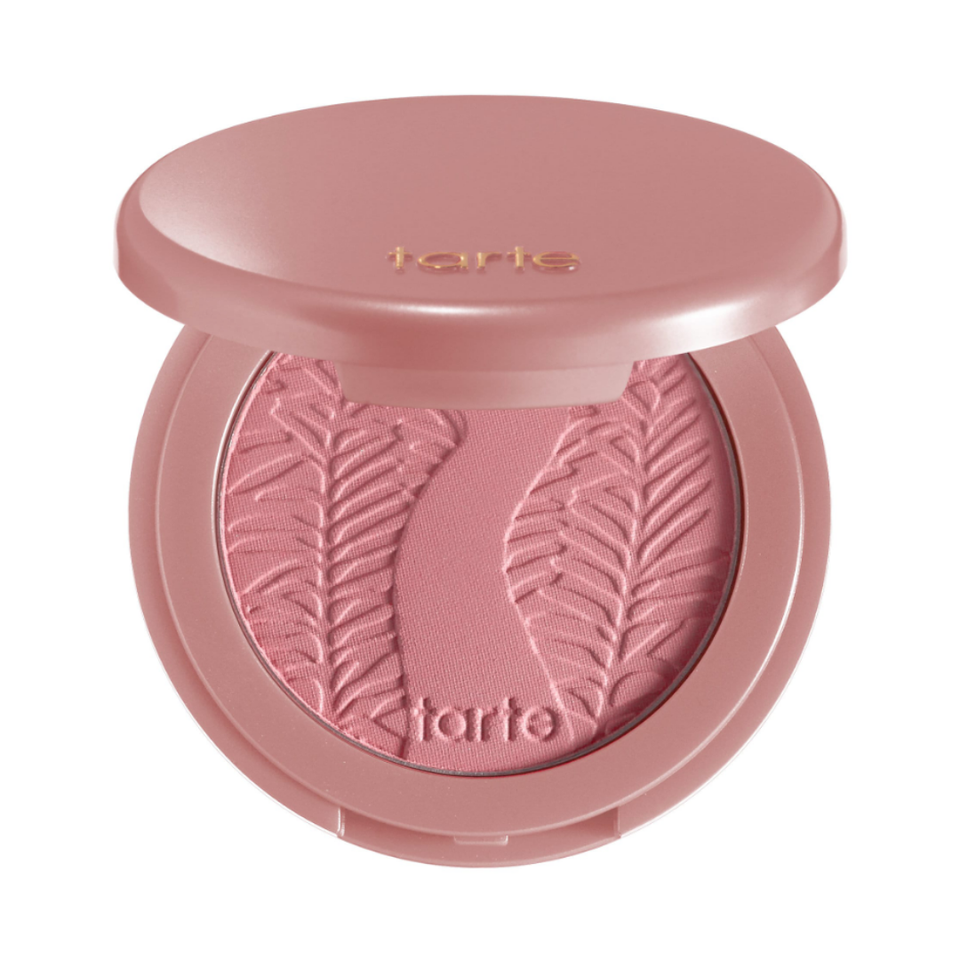 Sephora
"I love this blush in Paaarty. It's super creamy and buildable, and it gives you a really nice soft, pink glow — nothing too harsh. Best of all, a little goes a long way; I was using my sample from the Sephora Beauty Insider free birthday gift for months before I finally bought the full size." —
Brittany Wong, reporter, Relationships
//
Get the Tarte Amazonian Clay 12-Hour blush, available in 13 shades, for $29
Milk Makeup Flex Concealer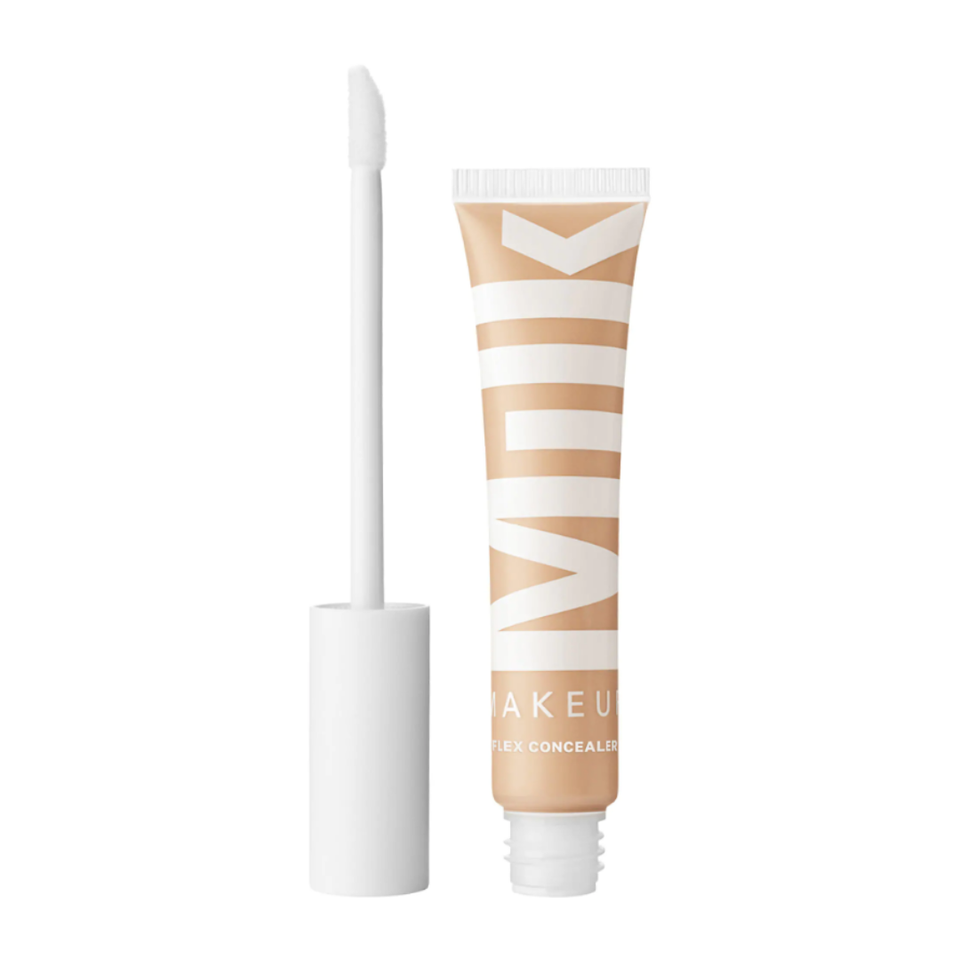 Sephora
Fenty Beauty Match Stix Shimmer Skinstick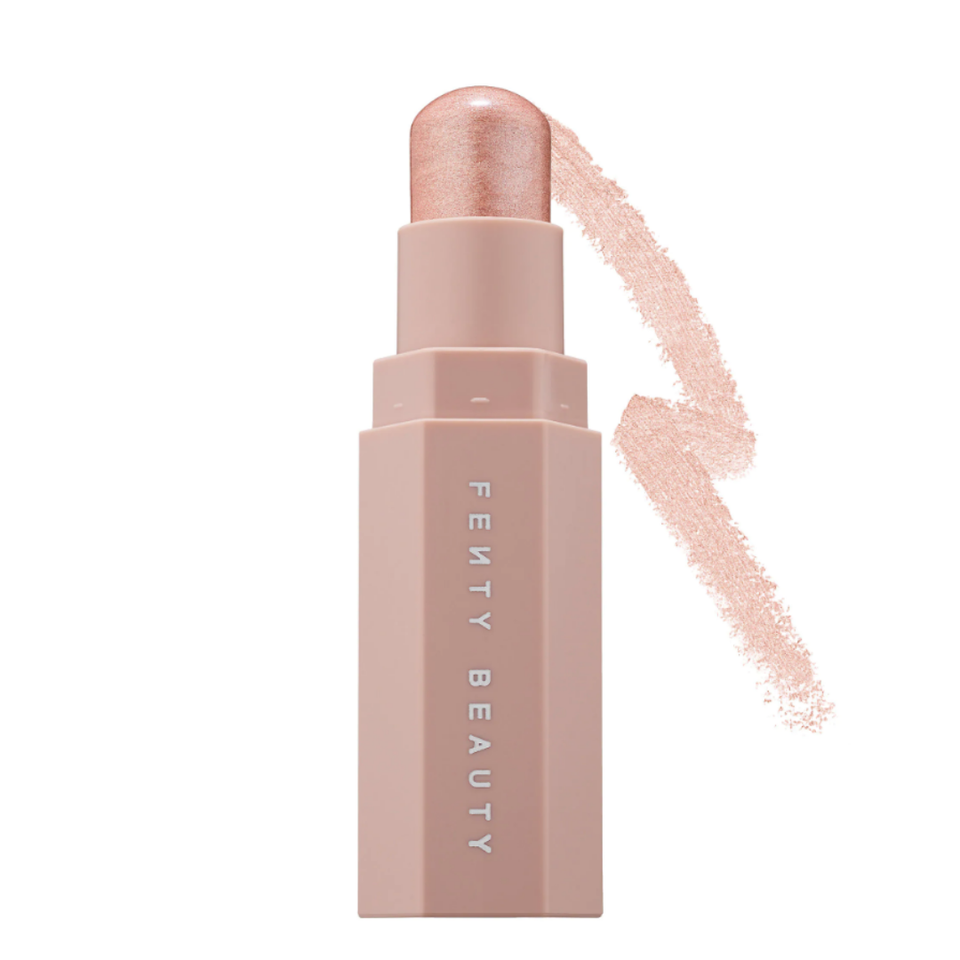 Sephora
"I'm not one for contouring and I'm allergic to sparkles on my face, but this product gives just the right amount of gleam to give some natural pop. When applied to the tops of your cheekbones and browbones, the
(seen here) shade of this product helps your face find its most flattering light. And even better, no one will tell you there's something sparkly on your face." —
Aiken
//
Get the Fenty Beauty Match Stix Shimmer Skinstick, available in 10 shades, for $25
Kat Von D Signature Precision Brow Pencil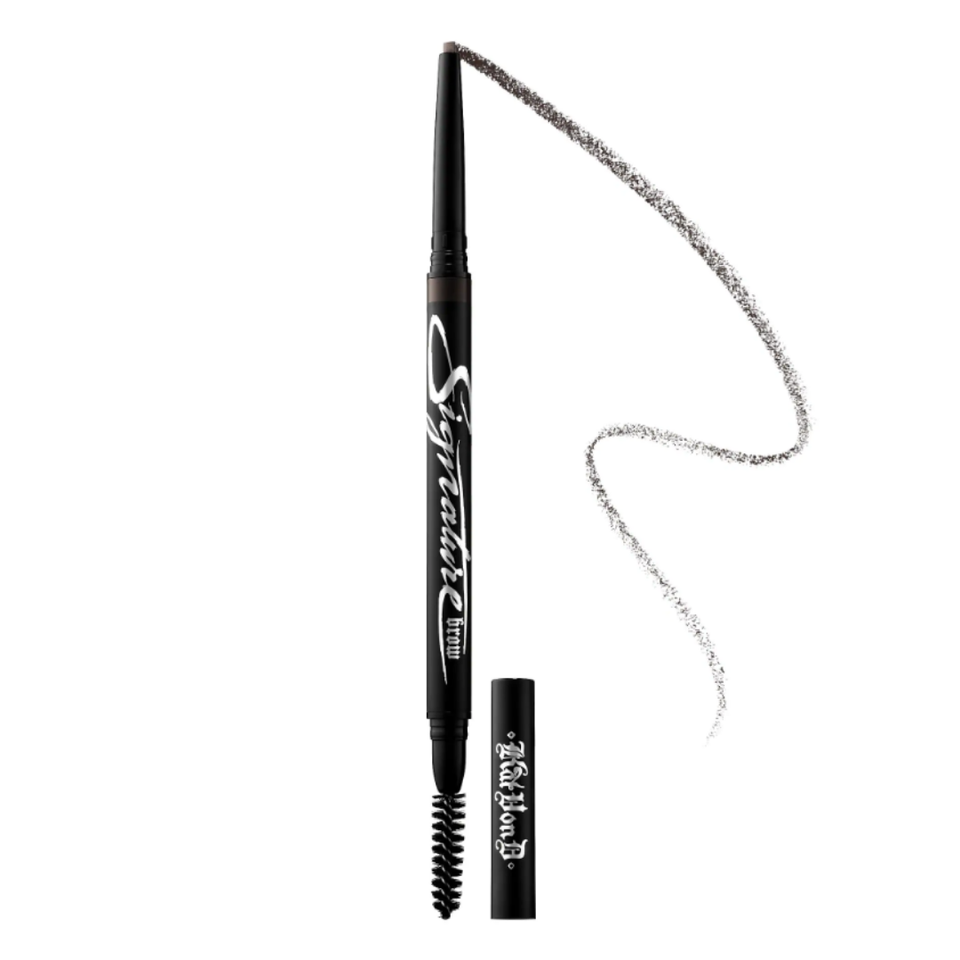 Sephora
"I've tried plenty of brow pencils, but this one by Kat Von D has become my everyday go-to. And I'm not exaggerating — I wear it every day. The thin tip gives you ultimate control over your brow shape and the handy spoolie brush on the end lets you brush your brows out for a natural finish." —
Brucculieri
//
L'Oreal Paris Voluminous Lash Paradise Mascara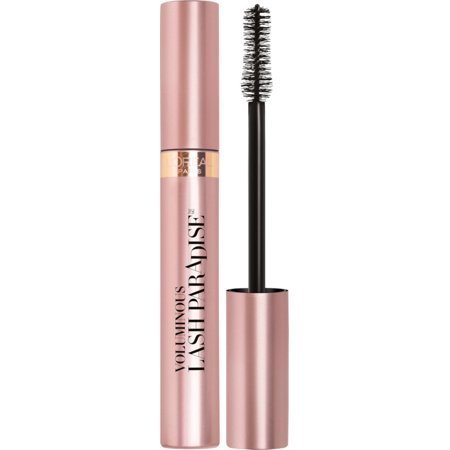 Walmart
Glossier Cloud Paint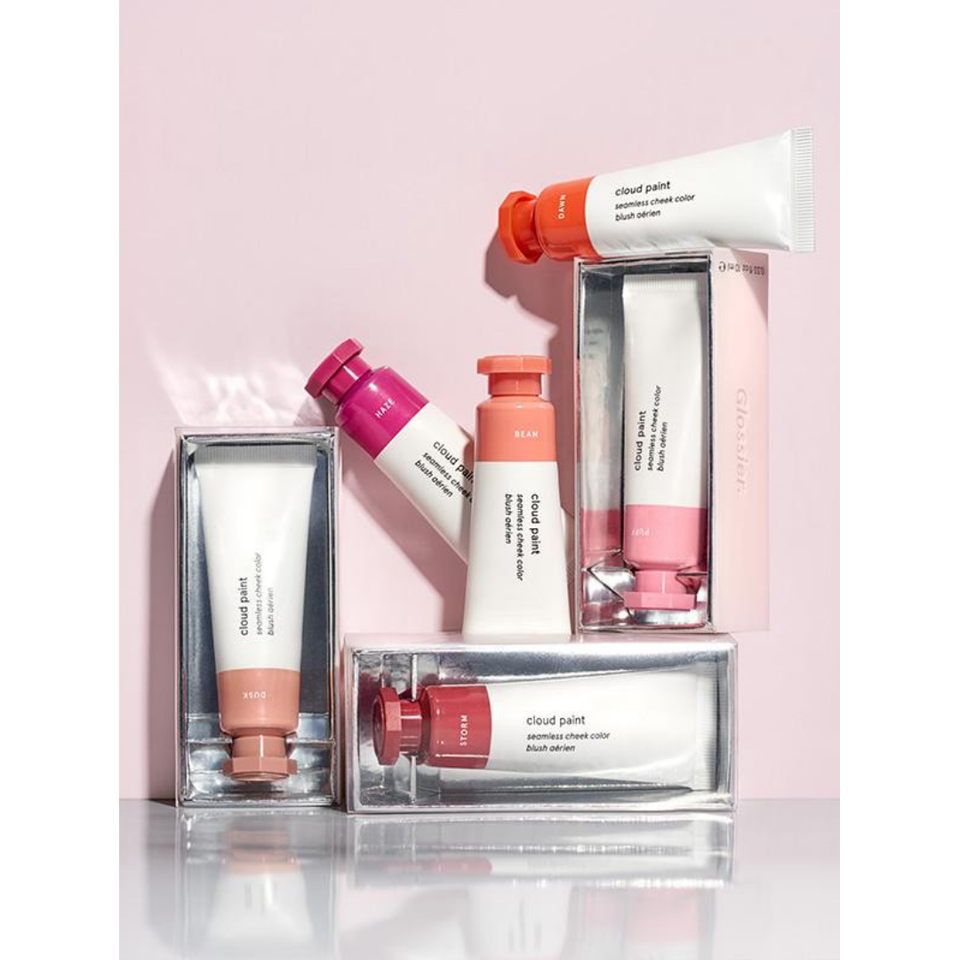 Glossier
"I discovered this earlier this year and have never used another blush product since. It gives my cheeks a natural glow and lasts all day, even when I touch my face constantly. (I personally love the shades
and
.) The best part is that a little goes a long way. I've had this product for months and I've barely used any of the tube!" —
Lindsay Holmes, senior editor, Wellness
//
Kosas Weightless Lip Color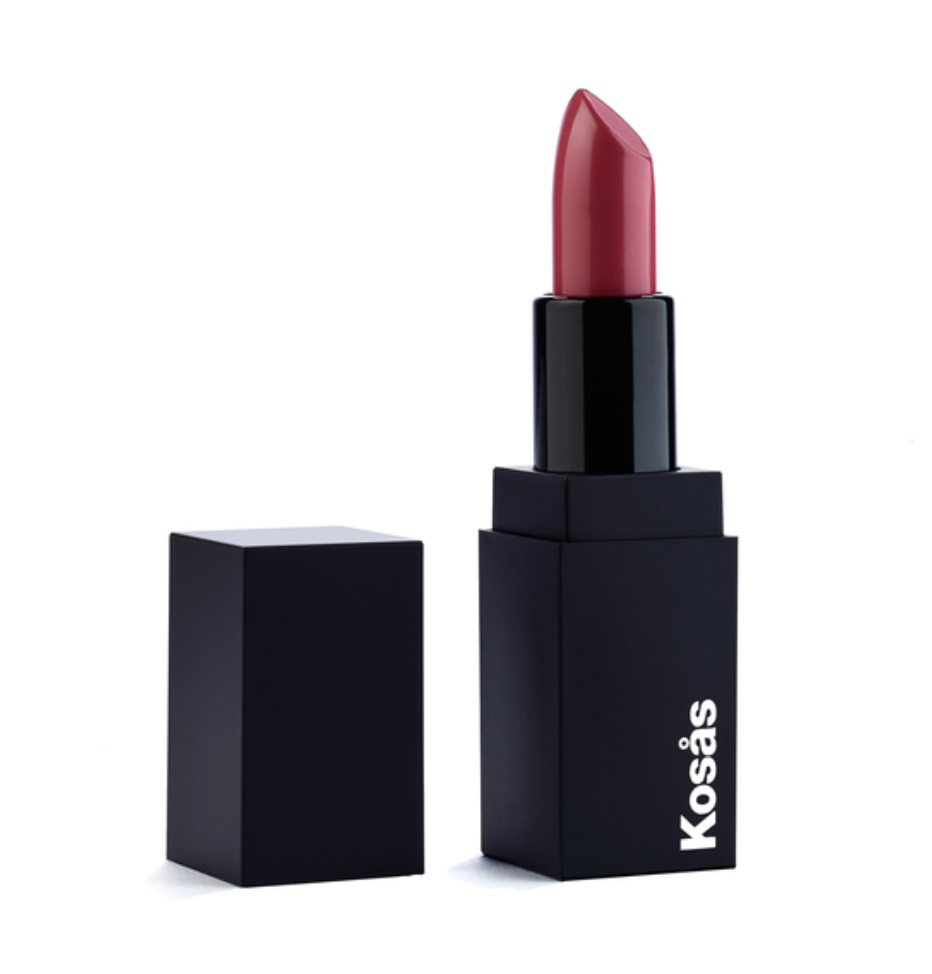 Goop
"I'm embarrassed to admit this, but I read about this lipstick in a Goop newsletter that lauded the Violet Fury shade as the best thing since sliced bread. The hyperbole surrounding it was so convincing that I tried a few shades myself — and while Violet Fury was fine, I fell deeper in love with shades like Rosewater (seen here), Stardust and Undone. They go on semi-sheer, making them perfect for anyone who loves a natural look, and they're filled with organic oils and botanical extracts that leave your lips feeling hydrated." —
Aiken
//
Get the Kosas Weightless lip color, available in 10 shades, for $28
Pat McGrath Matte Trance Lipstick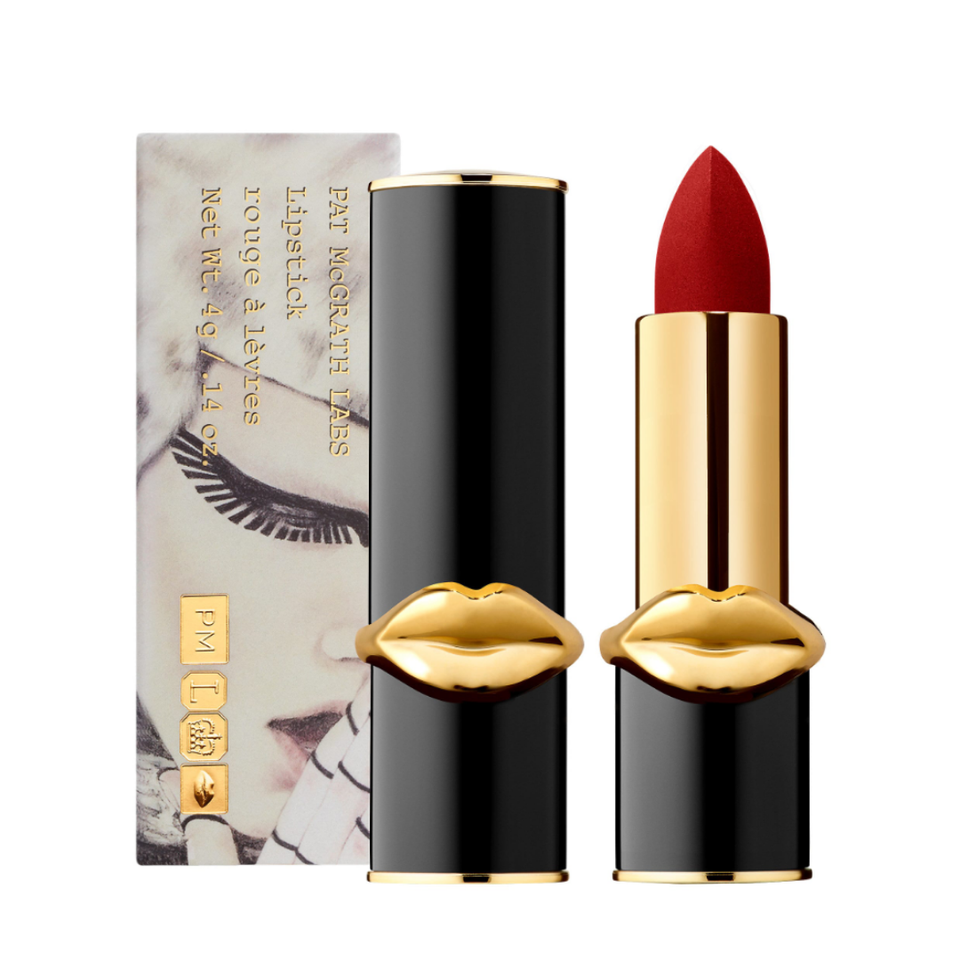 Sephora
"This isn't for the same person who'll love Kosas — this is for someone who loves a bold, saturated look. This lippie will make a huge impact and go on with a velvety finish, no matter which shade you choose. My favorites are Guinevere (a blooded crimson), Elson 2 (fiery orange red, seen here) and Omi 107 (mid-tone rose)." —
Aiken
//
Get the Pat McGrath Matte Trance lipstick, available in 28 shades, for $38
Kjaer Weis Cream Blush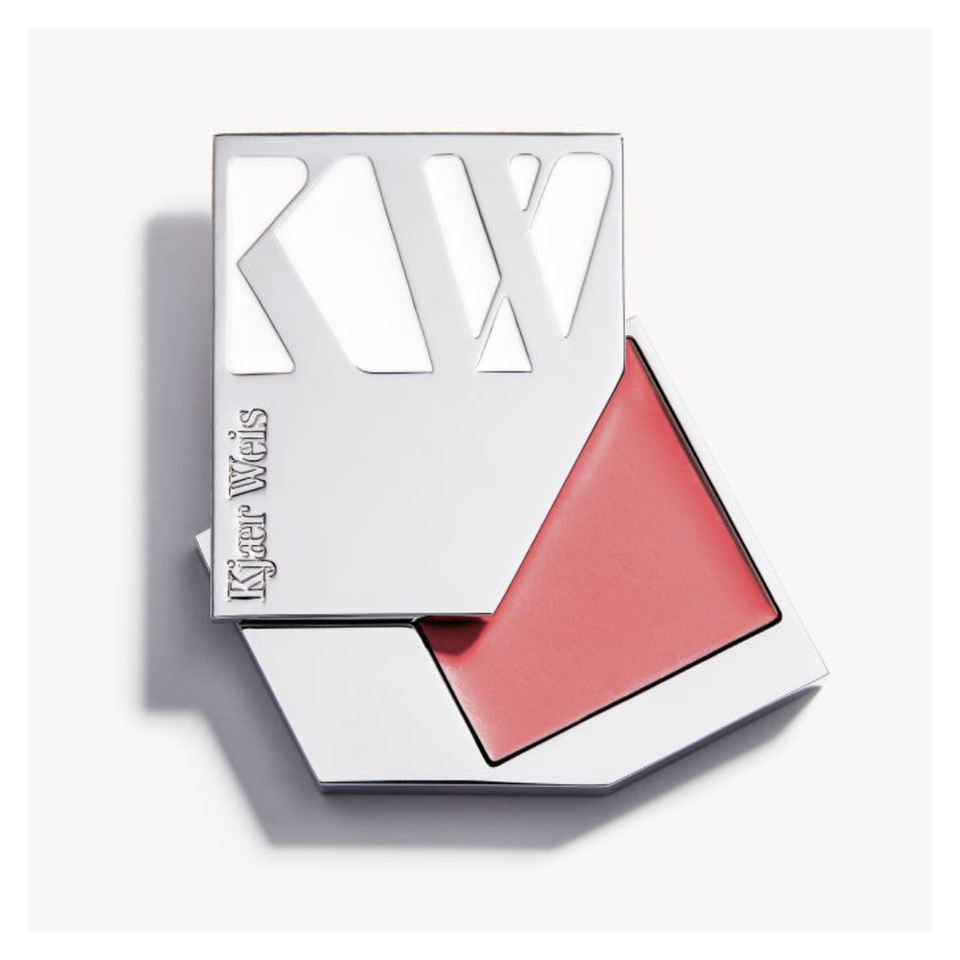 Kjaer Weis
"I only discovered Kjaer Weis this year, and boy, am I glad I did. I particularly love the eco-conscious makeup brand's cream blush in Blossoming. The formula is so creamy and allows for buildable intensity. It is a little pricey, but the brand's
makes re-buying a little more wallet-friendly." —
Brucculieri
//
Get the Kjaer Weis cream blush, available in 11 shades, for $56
Fenty Beauty Flyliner Liquid Eyeliner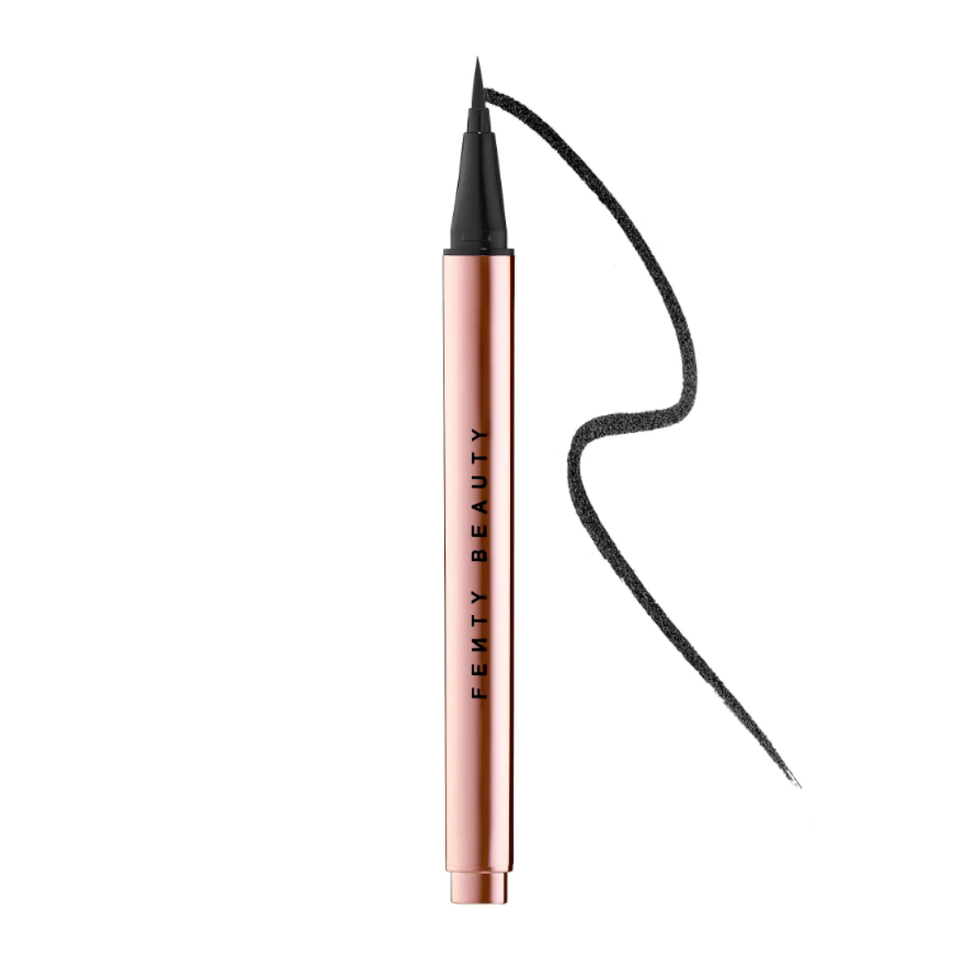 Sephora
Fenty Beauty Killawatt Foil Duo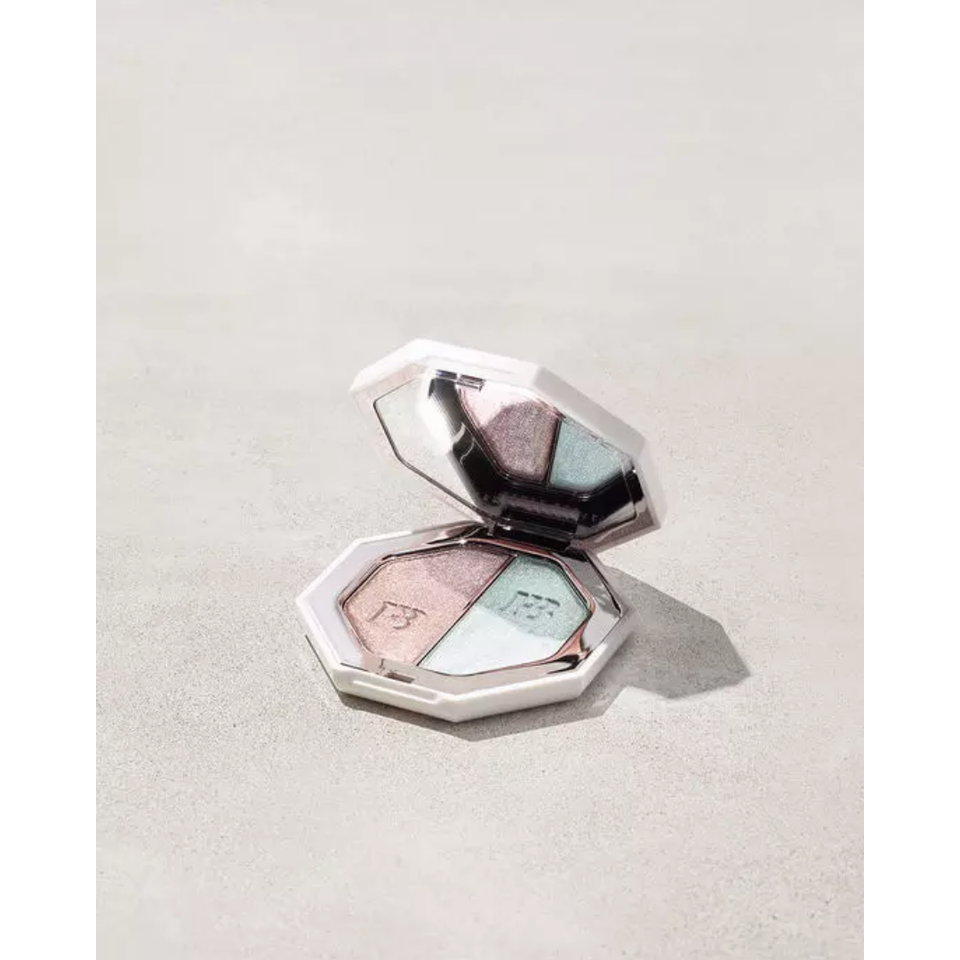 Fenty Beauty
Sephora Collection Mixology Eyeshadow Palette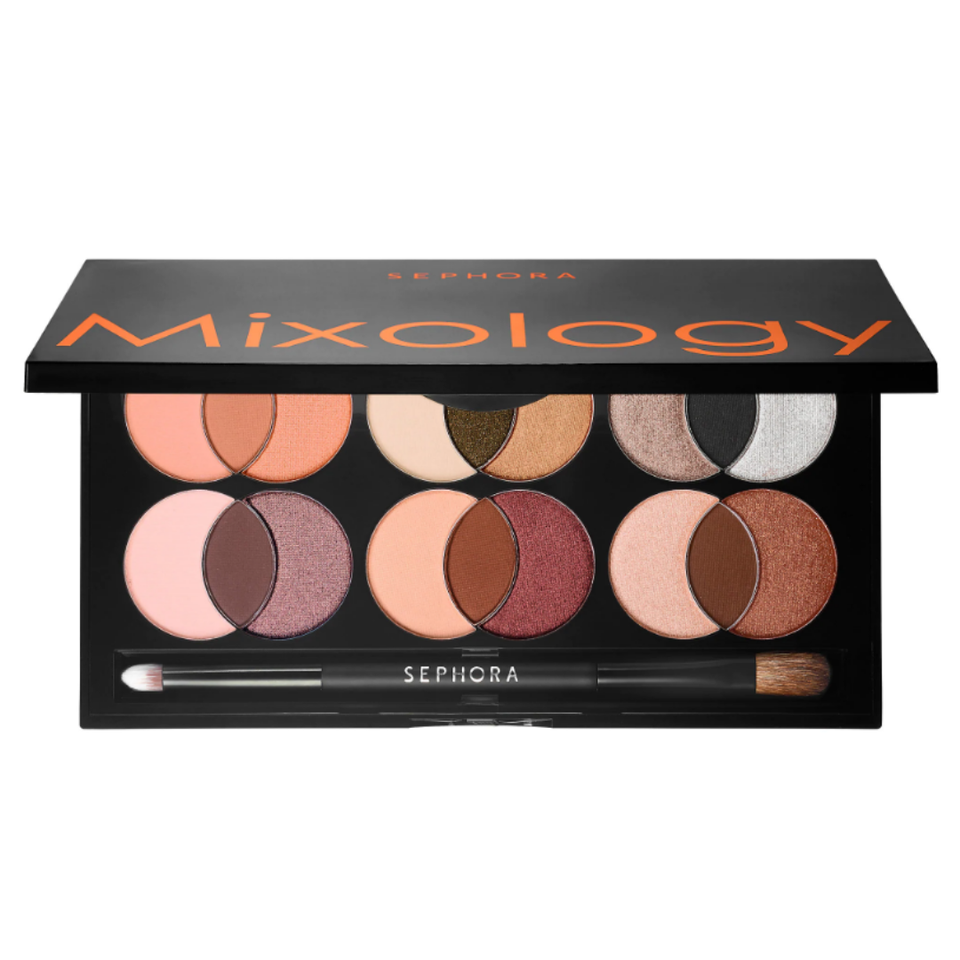 Sephora
"I'm constantly on the go, particularly in the morning when I'm rushing from the gym to the office, and this palette is a lifesaver. It features pre-coordinated shadow trios in natural shades, but the best part is that they double as liners. The dual-sided brush is perfect — the wide end sweeps an even swath of color over your lid and the narrow end lines your eyes for a smudged look. It's so good, I keep one at home and one at the gym." — Aiken //
Get the Sephora Collection Mixology eyeshadow palette for $34
Bobbi Brown Lipstick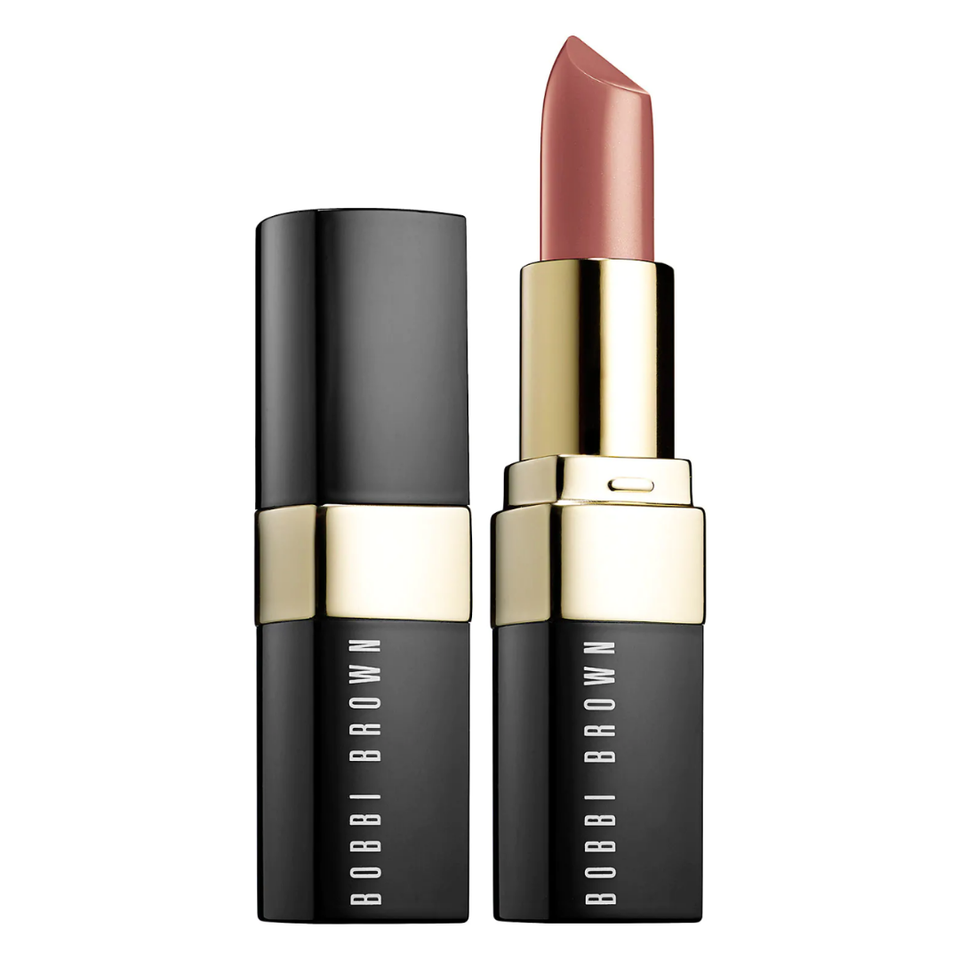 Sephora
Becca Shimmering Skin Perfector Pressed Highlighter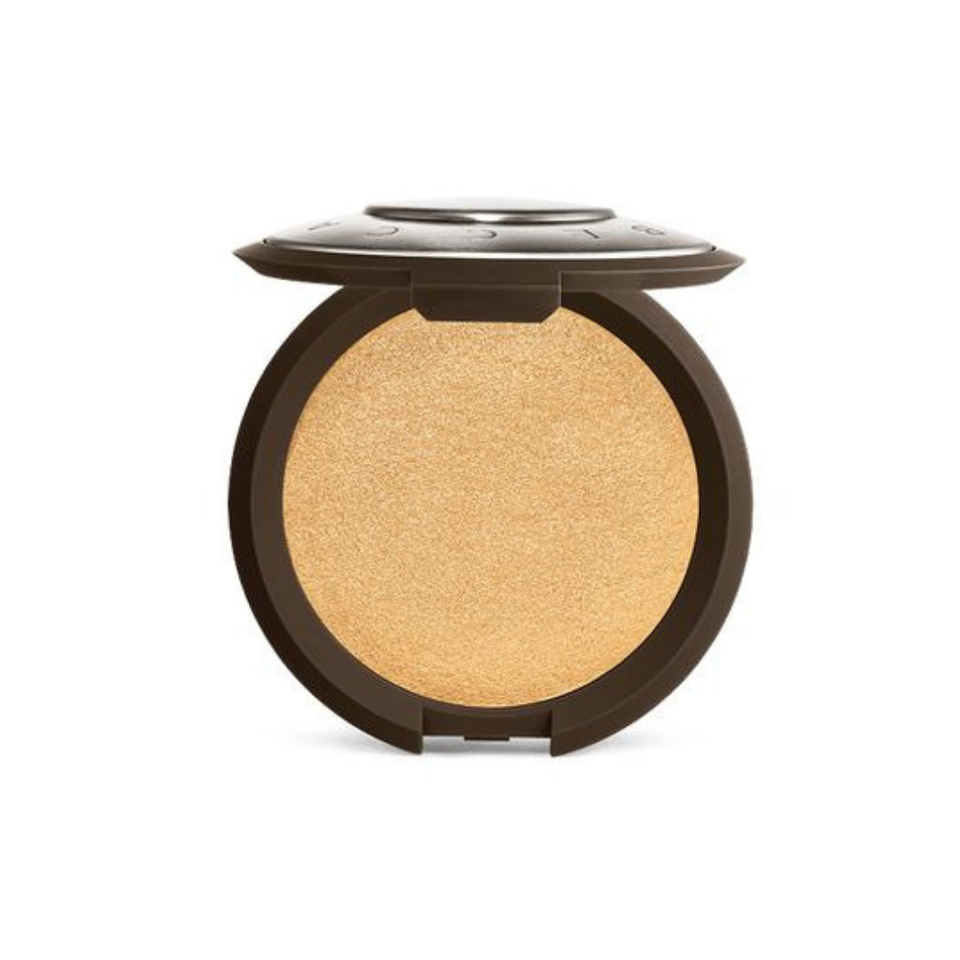 Becca
Kjaer Weis Pressed Powder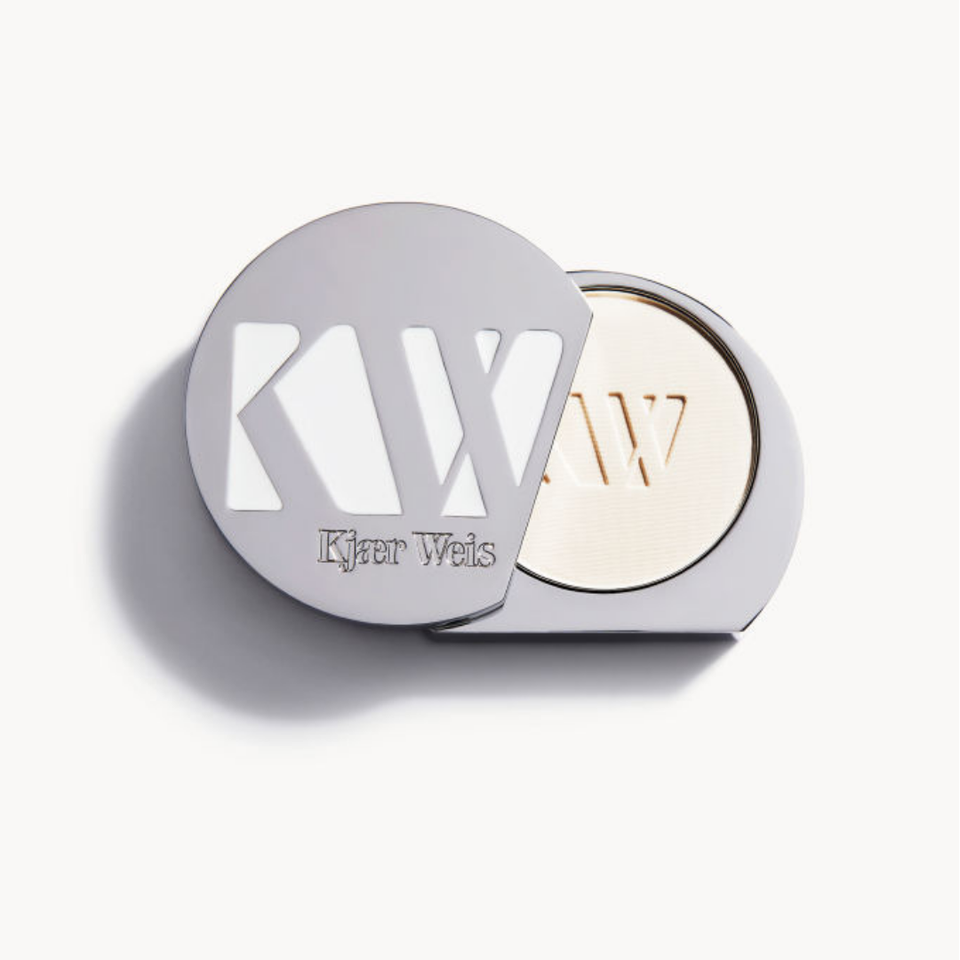 Kjaer Weis
"I never considered myself a powder person. I just felt like it wasn't a necessary step in my makeup routine. But then I tried this and was a changed woman. Instead of leaving a chalky, caked-on finish on my skin — my nightmare — this translucent powder went on like a thin, skin-perfecting veil. It's the perfect finishing touch and helps keep my sometimes-oily skin in check. Again, it's a little pricey, but as someone who doesn't regularly wear a ton of makeup, it's worth it to splurge on a few really good things." —
Brucculieri
//
HuffPost may receive a share from purchases made via links on this page.